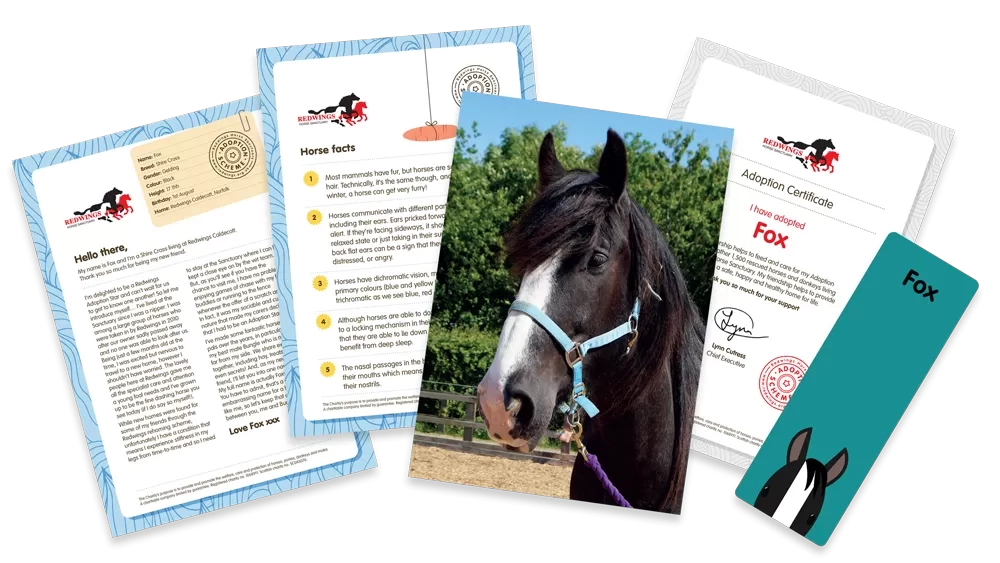 Receive a wonderful adoption pack
Sponsor a horse or donkey from as little as £2 a month via direct debit or make a one-off donation and you'll receive a wonderful adoption pack.
What's included
Three postal updates a year from your new friend including one at Christmas!
Your Adoption Star's photo and rescue story
Quarterly email updates with photos from your Adoption Star Friend
An invitation to their birthday party – yes really!
A certificate of adoption
A factsheet all about your chosen animal
A bookmark featuring your Adoption Star
You will also receive our twice-yearly newsletter or children's magazine so you can keep up with all the latest news from Redwings!