Vets and Professionals are on the frontline of protecting the UK's horses from infectious diseases.
Join the growing community championing good biosecurity and transparency by pledging today: this public commitment provides with you with resources to help your clients and promote best practice when it comes to protecting horses from the disease.
Clearing carriers protocol
Our Strangles Carrier Protocol is used to treat all new arrivals who are found to asymptomatic carriers of the disease. The protocol successfully cleared 37 strangles carriers arriving at the sanctuary between 2011 and 2016
Farriers biosecurity tips
Redwings and the team at Stromsholm Ltd have teamed up to share some top tips for farriers. Download the free guidance to make sure you're protecting horses and your business from strangles as you move from yard to yard.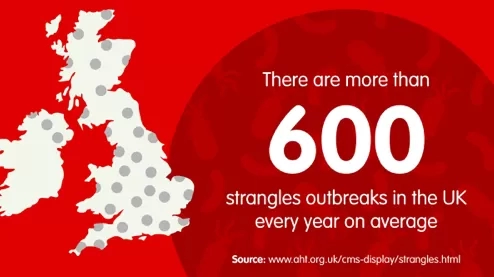 #StampOutStrangles
Speak out to help protect horses and yards against strangles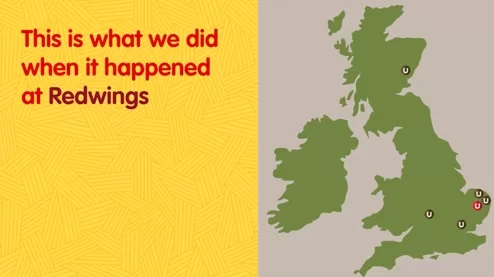 Industry leader
Redwings is an industry-leader in strangles prevention, screening, management and treatment