Adopt Dotty
Unable to walk due to overgrown hooves, gorgeous spotty Dotty will never be in pain again.
Location: Ada Cole, Essex
Height: 10.2hh
Breed: Donkey
Colour: Skewbald (brown and white)
Adopt Dotty today for as little as £2 a month (via Direct Debit) or a one off payment from just £15.
Who is the adoption for?
"Despite her previous ordeal, Dotty is a very friendly donkey who loves attention! Not only does she delight people with her cuddles, but watching her play with her donkey pals really puts a smile on your face. I'm so pleased she gets to enjoy the wonderful life here that she deserves."
Redwings Ada Cole Centre Manager, Jo Franklin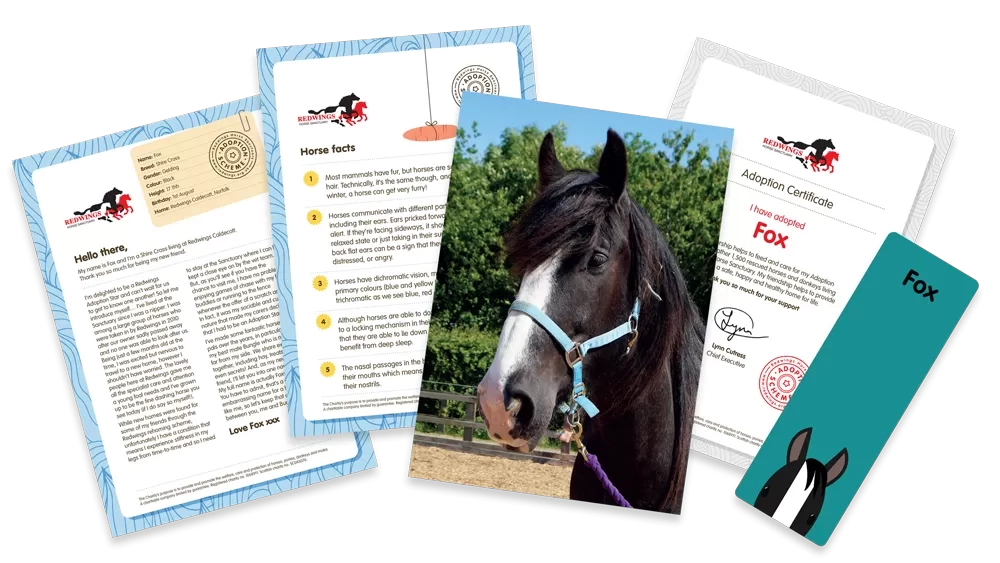 Receive a wonderful adoption pack
Sponsor a horse or donkey from as little as £2 a month via direct debit or make a one-off donation and you'll receive a wonderful adoption pack.
What's included
Three postal updates a year from your new friend including one at Christmas!
Your Adoption Star's photo and rescue story
Quarterly email updates with photos from your Adoption Star Friend
An invitation to their birthday party – yes really!
A certificate of adoption
A factsheet all about your chosen animal
A bookmark featuring your Adoption Star
You will also receive our twice-yearly newsletter or children's magazine so you can keep up with all the latest news from Redwings!
Adopt one of Dotty's friends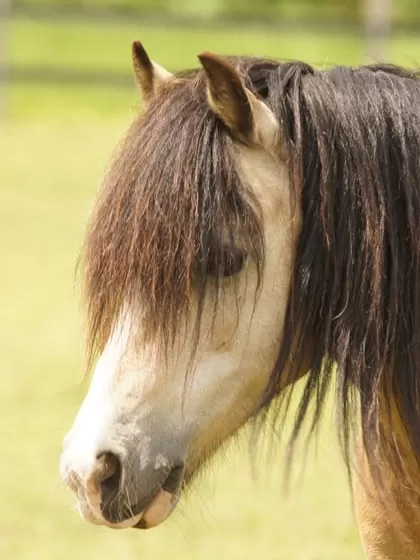 Elvis
You can't help falling in love with gorgeous pony Elvis!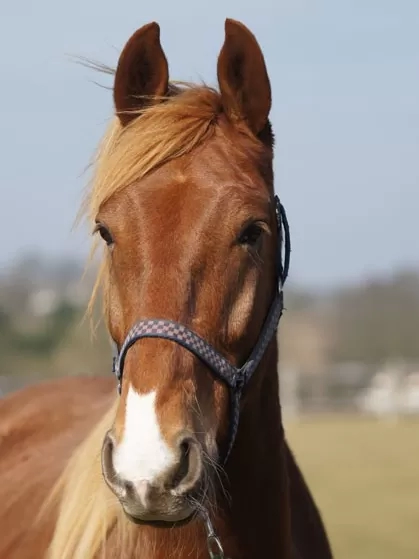 Zippy
Stunning Zippy survived the horrors of Spindle Farm and found love at Redwings.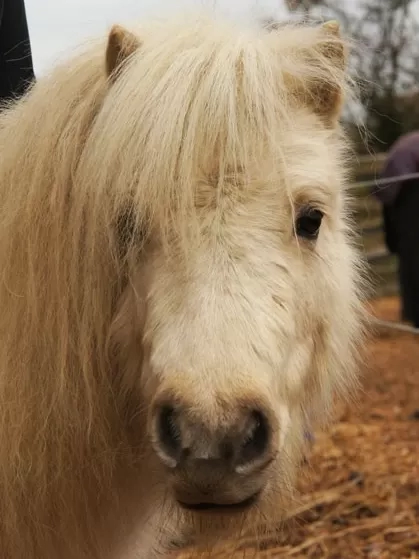 Tinkerbell
Tiny Tinkerbell was born at Redwings after her mum survived horrific neglect.