Become a Campaign Ambassador
Strangles Awareness Week is supported across the equestrian industry in the UK and around the world.
If you have an equestrian following online, we need you!
Our growing network of ambassadors helps us reach horse owners who with your influence might start to get interested in ways they can protect their horse and others.
Sign up to find out more about being an ambassador for SAW
* Indicates mandatory fields to complete.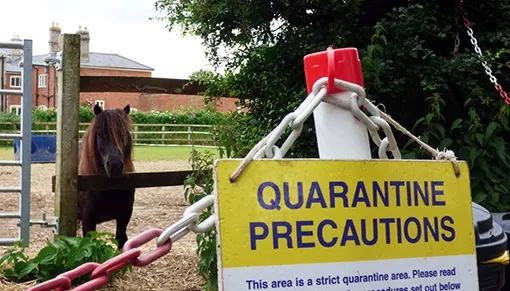 Make the most of Strangles Awareness Week
Use Strangles Awareness Week to educate and improve biosecurity - before an outbreak happens.
Download and plan your own strangles talk with presentation slides have been put together by experts with a mix of science, practical tips and human stories.
Don't hesitate to email us at campaigns@redwings.co.uk if you have any questions or comments. We love hearing from you!
Strangles advice to share
Strangles Awareness Week brought to you by: